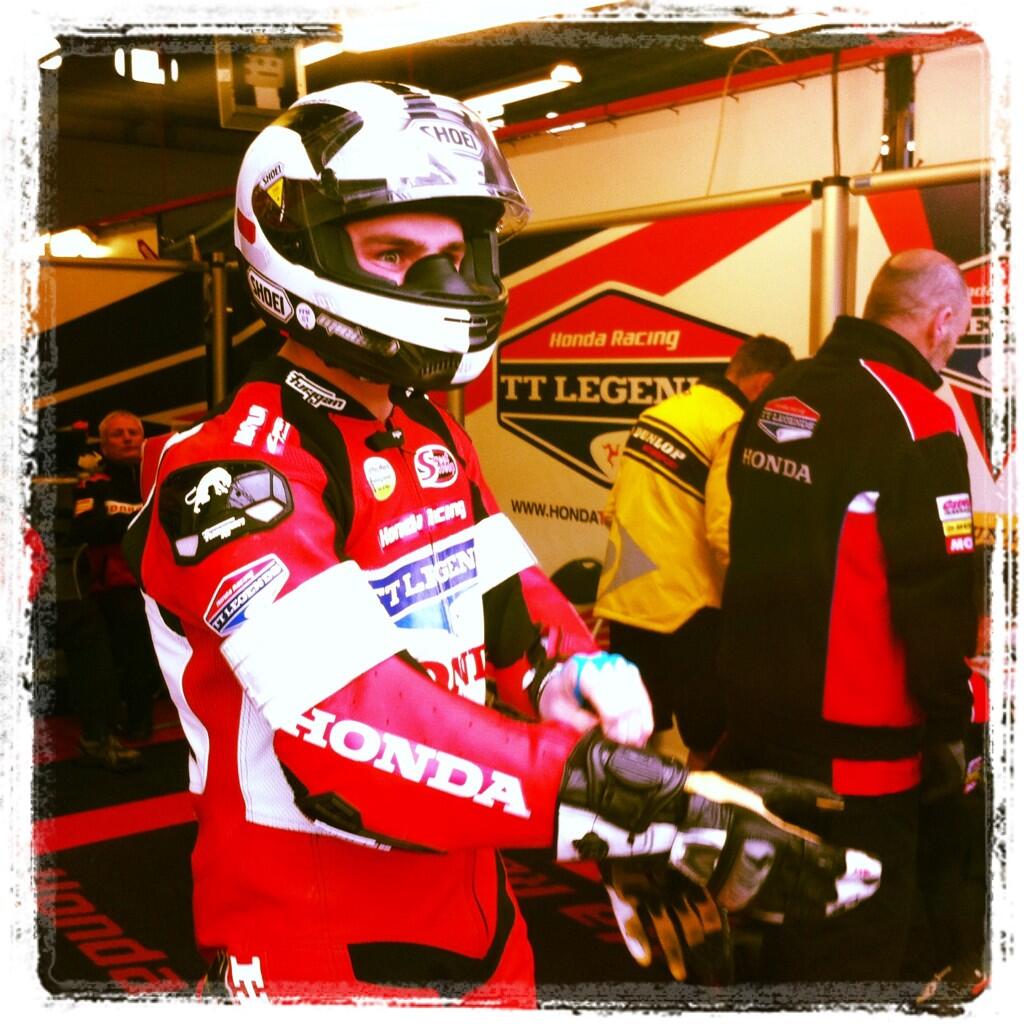 Michael Dunlop made his TT Legends debut this weekend at the Bol d'Or 24hr race,Magny Cours. During qualifying he lapped faster than both regular riders Simon Andrews and John McGuinness.
The race started well as they hauled there way from 28th to 4th, when problems started with the cooling system and even after pitstop repairs they were forced to retire.
Next round the Suzuka 8hour on 28/07/13.
Pics purloined from https://twitter.com/HondaTTLegends and Rhencullen at http://pbmagforum.co.uk/